Details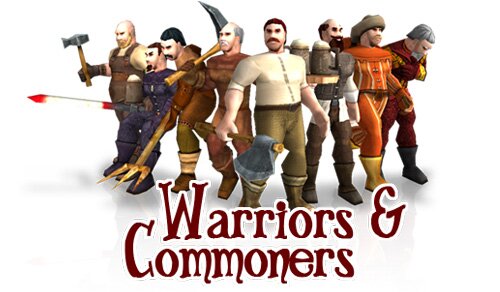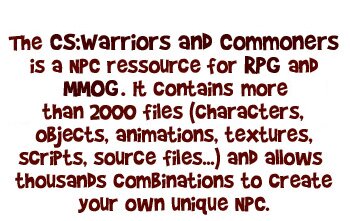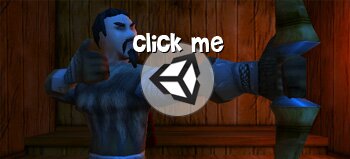 Unity demo scene and scripts are available in the UnityPackage

RPG and MMOG require a lot of art content for buildings, environment, monsters, objects ... and Non Player Characters. The CS:Warriors and Commoners is designed to help you to create a solid base of NPC and provide a modular and customizable solution for your game.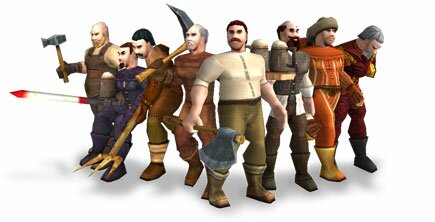 The CS:Warriors and Commoners allows you to litterally create your own NPC. For each character, you're free to choose his head, body, hands, feet, hairs, objects, animations... in a library of hundreds of different elements!
The pack includes "exported" and "ready to use" files for the TGE and the RTSStarterKit. It is compatible with the setSkinName function specifications and the "Multiple skins on a single model" resource (this allow you to dynamically change skins on a character). In addition every 3D object is highly optimised, and each character includes 5 LOD. The CS:Warriors and Commoners also includes a Unity Package with 15 additional premade characters.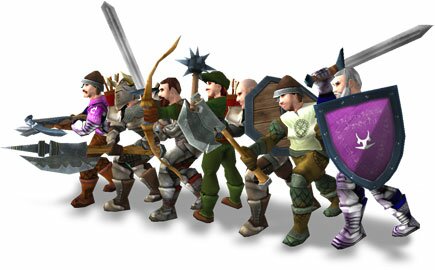 A CS:Warriors and Commoners NPC is composed by :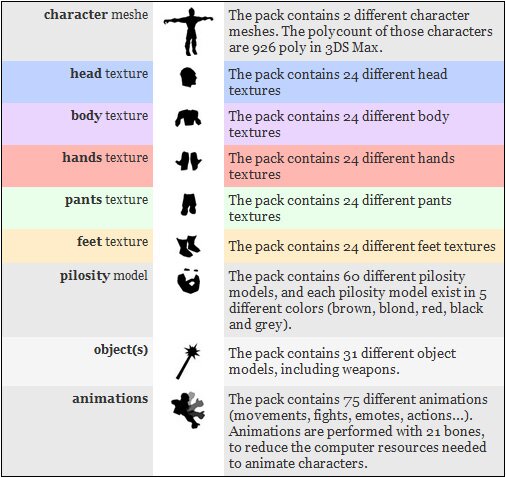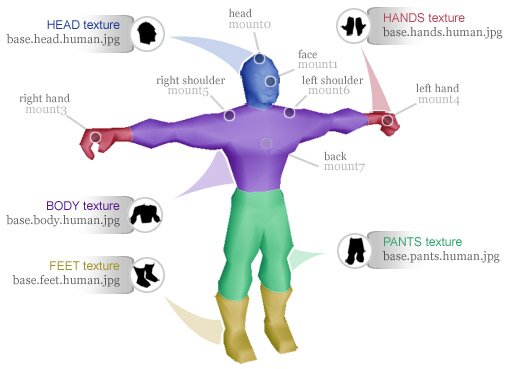 | | |
| --- | --- |
| | Every element of the CS:Warriors and Commoners comes with a source file. For 3D models, .max files and .ms3d files are included. Those objects are easy to modify for artists and allow you to create your own content for the CS:Warriors and Commoners. Each texture comes with a layered photoshop file. UV projection, base, details, shadows and lights effects ... are separated in different layers, and allow the creation of custom textures in a minute. Alpha Channel is used for specular map. The documentation includes an installation guide for both TGE and RTSStarterKit, instructions to build custom NPC and notes about naming convention. |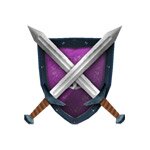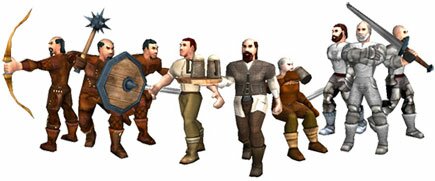 System Requirements
- Valid .JPEG & .PSP editor to use and open art files. - 3DS Max7 or higher / Milkshape for shape source files. - A licenced or demo version of the TGE and/or a licenced version of the RTSStarterKit to use precompiled Torque files. - A licenced or demo version of the Unity to use the Unity Package.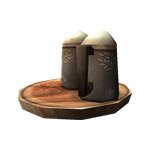 What's in the CS:Warriors and Commoners?
:
- A UNITY PACKAGE with demo scene and character scripts

2 CHARACTERS
- muscular human
- fat human
- fat and muscular Ragdolls for Unity

10 RTS CHARACTERS
- 5 commoners for RTSStarterKit
- 2 archers for RTSStarterKit
- 3 warriors for RTSStarterKit

101 TEXTURES
- commoner#1 : feet, 3 x hands, pants, body
- commoner#2 : feet, hands, pants, body
- peasant : feet, 3 x hands, pants, 3 x body
- landlord : feet, pants, body
- blacksmith : feet, hands, pants, 3 x body
- townsman#1 : feet, hands, pants, body
- townsman#2 : feet, hands, pants, body
- noble : feet, hands, pants, body
- robin hood : feet, hands, pants, body
- pirate#1 : feet, hands, pants, body
- pirate#2 : feet, 3 x hands, pants, 3 x body
- leather#1 : feet, hands, pants, body
- leather, fur : feet, hands, pants, body
- leather, tabard : feet, hands, pants, body
- leather, studded : feet, hands, pants, body
- leather#2 : feet, hands, pants, body
- leather#3 : feet, hands, pants, body
- chainmail & leather : feet, hands, pants, body
- chainmail#1 : feet, hands, pants, body
- chainmail#2 : feet, hands, pants, body
- heavy : feet, hands, pants, body
- heavy, dirty : feet, hands, pants, body
- heavy, tabard : feet, hands, pants, body

24 HEAD TEXTURES (8 heads x 3 skin colors)
- head 1
- head 2 (smiling)
- head 3 (arrogant)
- head 4 (young)
- head 5 (old)
- head 6
- head 7 (sick)
- head 8 (undead)

300 PILOSITIES (60 pilosity x 5 hair colors)
- pilosity 1 : eyebrows#1 without hair
- pilosity 2 : eyebrows#1 + short hair
- pilosity 3 : eyebrows#1 + short hair with baldness
- pilosity 4 : eyebrows#1 + hair
- pilosity 5 : eyebrows#1 + hair with baldness
- pilosity 6 : eyebrows#2 without hair
- pilosity 7 : eyebrows#2 + short hair
- pilosity 8 : eyebrows#2 + short hair with baldness
- pilosity 9 : eyebrows#2 + hair
- pilosity 10 : eyebrows#2 + hair with baldness
- pilosity 11 : moustache#1 without hair
- pilosity 12 : moustache#1 + short hair
- pilosity 13 : moustache#1 + short hair with baldness
- pilosity 14 : moustache#1 + hair
- pilosity 15 : moustache#1 + hair with baldness
- pilosity 13 : moustache#2 without hair
- pilosity 17 : moustache#2 + short hair
- pilosity 18 : moustache#2 + short hair with baldness
- pilosity 19 : moustache#2 + hair
- pilosity 20 : moustache#2 + hair with baldness
- pilosity 21 : big moustache#1 without hair
- pilosity 22 : big moustache#1 + short hair
- pilosity 23 : big moustache#1 + short hair with baldness
- pilosity 24 : big moustache#1 + hair
- pilosity 25 : big moustache#1 + hair with baldness
- pilosity 26 : big moustache#2 without hair
- pilosity 27 : big moustache#2 + short hair
- pilosity 28 : big moustache#2 + short hair with baldness
- pilosity 29 : big moustache#2 + hair
- pilosity 30 : big moustache#2 + hair with baldness
- pilosity 31 : big moustache#3 without hair
- pilosity 32 : big moustache#3 + short hair
- pilosity 33 : big moustache#3 + short hair with baldness
- pilosity 34 : big moustache#3 + hair
- pilosity 35 : big moustache#3 + hair with baldness
- pilosity 36 : big beard#1 without hair
- pilosity 37 : big beard#1 + short hair
- pilosity 38 : big beard#1 + short hair with baldness
- pilosity 39 : big beard#1 + hair
- pilosity 40 : big beard#1 + hair with baldness
- pilosity 41 : beard#1 without hair
- pilosity 42 : beard#1 + short hair
- pilosity 43 : beard#1 + short hair with baldness
- pilosity 44 : beard#1 + hair
- pilosity 45 : beard#1 + hair with baldness
- pilosity 46 : small beard#1 without hair
- pilosity 47 : small beard#1 + short hair
- pilosity 48 : small beard#1 + short hair with baldness
- pilosity 49 : small beard#1 + hair
- pilosity 50 : small beard#1 + hair with baldness
- pilosity 51 : beard#2 without hair
- pilosity 52 : beard#2 + short hair
- pilosity 53 : beard#2 + short hair with baldness
- pilosity 54 : beard#2 + hair
- pilosity 55 : beard#2 + hair with baldness
- pilosity 56 : small beard#2 without hair
- pilosity 57 : small beard#2 + short hair
- pilosity 58 : small beard#2 + short hair with baldness
- pilosity 59 : small beard#2 + hair
- pilosity 60 : small beard#2 + hair with baldness

31 OBJECTS
- axe#1 : tool
- axe#2 : 1 handed
- axe#3 : 2 handed
- bag#1
- bag#2
- bow
- crossbow
- fork
- hammer
- hat#1
- hat#2
- helmet#1
- helmet#2
- morningstar
- pick (tool)
- pirate hat#1
- pirate hat#2
- plate + tankards
- potion
- quiver
- shield#1
- shield#2
- shoulder pads#1
- shoulder pads#2
- sword#1 : 1 handed
- sword#2 : blacksmith's work
- sword#3 : 1 handed
- sword#4 : 2 handed
- tankard
- torch
- wood pile

76 ANIMATIONS
- run
- fall
- swim
- back
- jump
- side
- turn
- action1 : siting down
- action2 : sat, conversation
- action3 : sat, drink
- action4 : geting up
- action5 : unlocking door
- action6 : unlocking chest
- action7 : sat, discussion
- action8 : pick up
- action9 : drink potion
- action10 : waiting, scrape the thigh
- idle1 : normal
- idle2 : blown
- idle3 : with one's arms folded
- idle4 : sleeping
- idle5 : sat
- idle6 : sat with tankard
- idle7 : innkeeper with plate
- idle8 : merchant waiting
- idle9 : beggar
- idle10 : peasant at work
- idle11 : blacksmith at work
- idle12 : look around
- idle13 : mining
- idle14 : waiting, carrying a bag
- idle15 : waiting, carrying a wood pile
- idle16 : waiting, carrying a torch
- idle17 : wood chopping
- walk1 : normal walking
- walk2 : furtive walking
- walk3 : plate
- walk4 : object on shoulder
- walk5 : walking and carrying a bag
- walk6 : walking and carrying a wood pile
- walk7 : walking and carrying a torch
- emote1 : Yes
- emote2 : No
- emote3 : discussing
- emote4 : laughing
- emote6 : noble salute
- emote7 : salute
- emote8 : protesting
- emote9 : applaud
- emote10 : crying
- emote11 : frightened
- emote12 : discussing
- bow_idle : bow, wait
- bow_attack : bow, fire
- bow_hit : bow, hit
- crossbow_fire : attack - using a crossbow
- crossbow_hit : hit - carrying a crossbow
- crossbow_idle : idle - carrying a crossbow
- crossbow_run : run - carrying a crossbow
- H2H_hit : hit - hand to hand fight
- H2H_idle : idle - hand to hand fight
- H2H_punch : punch - hand to hand fight
- 1h_run : 1 handed weapon, charge
- 1h_idle : 1 handed weapon, wait
- 1h_attack1 : 1 handed weapon, attack
- 1h_attack2 : 1 handed weapon, attack
- 1h_parade : 1 handed weapon, parade
- 1h_hit : 1 handed weapon, hit
- 2h_run : 2 handed weapon, charge
- 2h_idle : 2 handed weapon, wait
- 2h_attack1 : 2 handed weapon, attack
- 2h_attack2 : 2 handed weapon, attack
- 2h_hit : 2 handed weapon, hit
- dead1 : death
- dead2 : death
- dead3 : death

ICONS
- 124 32x32 png icons (objects, boots, gloves...)
- 124 64x64 png icons (objects, boots, gloves...)
- 124 128x128 png icons (objects, boots, gloves...)







Sources:
Each model comes with a 3DS Max7 .max file, a psa/psk file and a Milkshape file.
Each texture comes with a layered photoshop .psp file

Exported files:
Each model comes with a .dts file
Each texture comes with a .jpg file and a .png (diffuse + specular map)